I have worked in publishing and printing for almost 40 years. I trained in publishing in London before setting up and running The Letter Press of Cirencester (1986-2016). I now offer book production services for the self-publishing market, as well as publishing books under my imprint Mount Orleans Press. In 2003 I was part of the group who set up St Omers Press Ltd, of which I remain a Director.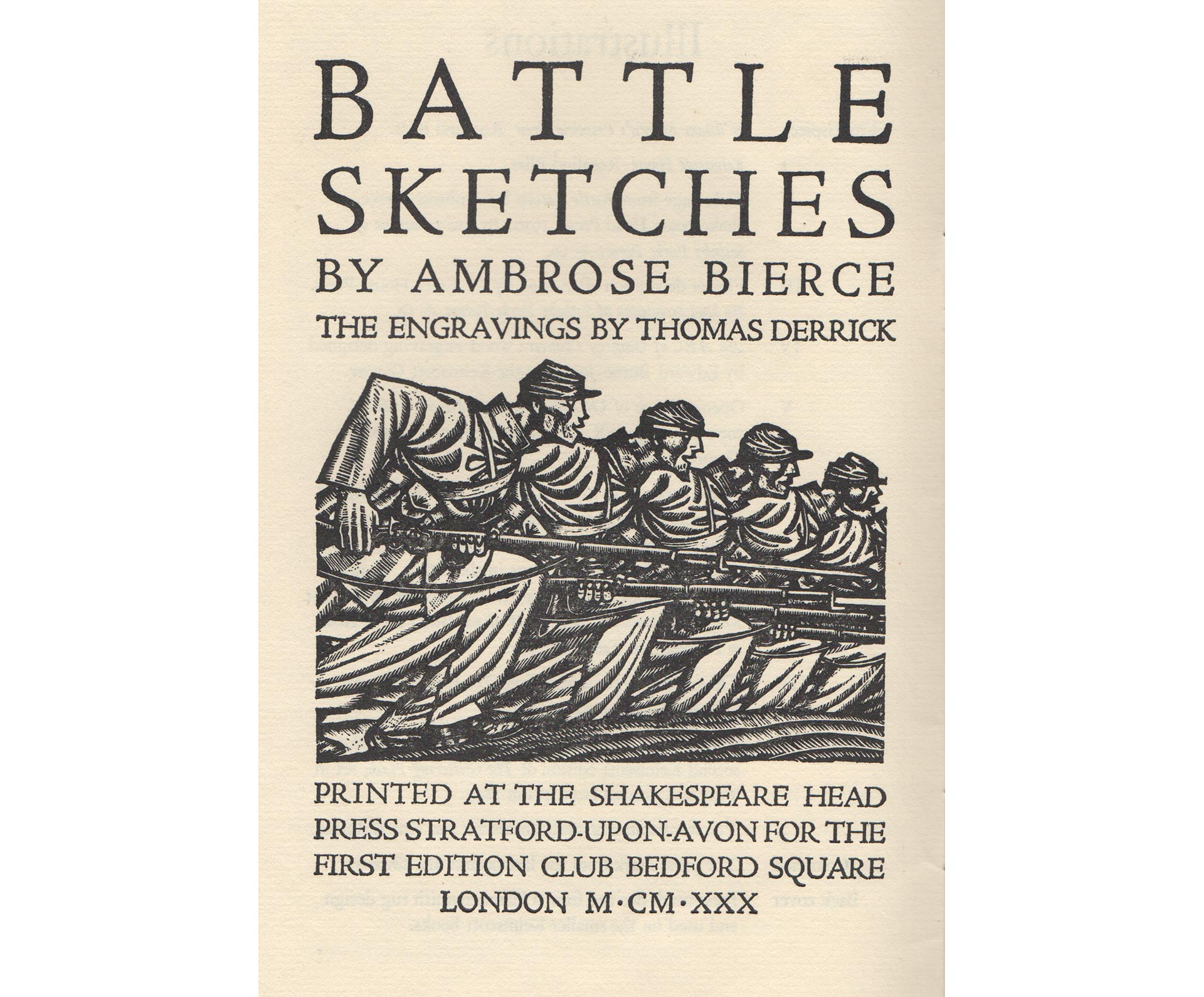 My approach
I believe that good typographic design should not be too noticeable; Beatrice Warde famously wrote an essay called "The Crystal Goblet" in which she posed the question whether it was preferable to drink a fine wine from a heavy jewel encrusted gold chalice, or a clear crystal glass? It's about the wine, anything which distracts from its character and quality is to be avoided. So my instinct is for clean and classical design.
Having said that, I am a fan of the typographer Bernard Newdigate, and I collect his books when I can, particularly those he produced in partnership with Basil Blackwell at the Shakespeare Head Press. He showed how to match typeface and subject, drawing on the historical resonance of a typeface, as much as its weight and colour, to match it to the subject and artwork being handled. The title page of Battle Sketches (above) is a good example.
40 years experience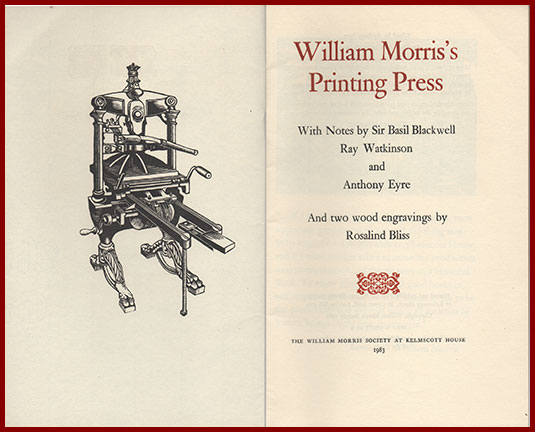 My first publishing project, William Morris's Printing Press, printed by hand on an Albion at Kelmscott House for the William Morris Society, dates from the early '80s. Subsequently I have been involved in printing many different books at print centres throughout Europe and the Far East, not on Albions, though: more likely Heidelbergs or Komoris!
Do you want to discuss a project?
I am very happy to meet up to discuss any project you may have, and quote for designing and producing any book or catalogue you have in mind. Call me on 07773 426812 and let's talk about what you are planning.