Description
This is the story of a man who from the age of
ten when he left his farm in the West Country did
not return to live there until he was forty. In between,
he was schooled in Sussex and Buckinghamshire,
educated at the University of Edinburgh, and lived for
a total of twenty years both there and in London.
At Edinburgh, Rory Knight Bruce became a
publisher and editor, journalist and playwright,
ending up as an elected student politician of the
Students' Association, like Gordon Brown and David
Steel before him. Depending on the point of view,
he was regarded as either a maverick or zeitgeist.
The travel writer Barnaby Rogerson, who was a
contemporary at St Andrews, once described him
in print as 'one of the most persuasive and discreet
womanisers of his generation'.
Then followed an unhappy stint in a London
advertising agency and two years as a failed magazine
publisher in Scotland. Rescued from the dole, he
then spent three years selling advertising at The
Spectator before moving as a diary reporter to the
Evening Standard in 1987. While editor of the Standard's
Londoner's Diary, Dame Barbara Cartland called him
'The most dangerous man in London'. A.N. Wilson,
his friend and colleague, described him as having 'a
cruel tongue but a kind heart' and John Osborne,
with whom he crossed almost loving swords at the
end of the playwright's life, said he was 'a worm like
me, alone and against himself '. He was the model for
Martin Amis's gossip columnist, Rory Plantagenet, in
The Information, and something of the Hugh Grant
figure in the film Notting Hill.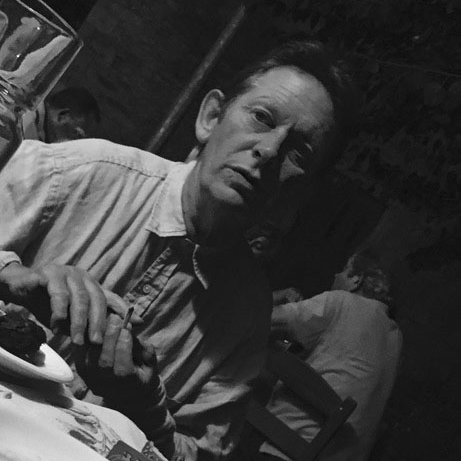 One early morning in June 1997, as he luxuriated
in the bath of his Notting Hill flat, all that changed.
He took a call saying his father had died. He took a
train from Paddington to Exeter and never came back,
missing presumed read.