Description
Three children's stories, linked by their Irish background and all with the real Irish fairy-tale flavour. In The Animals' Breakfast the animals from Dublin Zoo hold a picnic and invite a little boy to come and share it with them. They pay a visit to the human beings asleep behind the bars of their beds which the animals think are cages.
The second story tells how a mysterious wooden Thing leads three children into all kinds of adventures with Smugglers, a Giant, and a Seal among the islands and caves of the Kerry coast.
The Story of the Little House is written round a little house made out of a piece of turf. Biddy, Paddy and Mick get involved with the fairies and encounter a leprechaun.
The illustrations are by Anne Yeats, daughter of W. B. Yeats and one of the most outstanding of the younger artists in Dublin in the 1950s.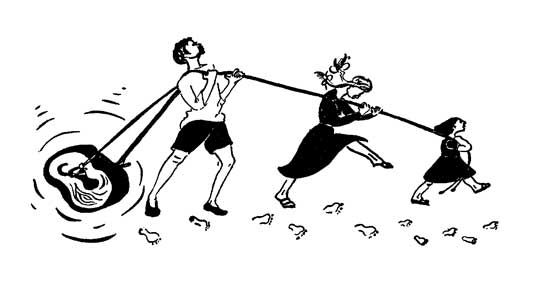 138x216mm, 112pp, hardback. ISBN 978-0-95126-649-6